You are here:
Home
/
Guide to the exam
Guide to the exam
A Guide to the Qualification Examination and ESSM Preparation Courses
Sexual Medicine is a discipline concerned with the impact of physiology and psychophysiology, psychology and psycho-pathology, relationships, socio-cultural influences, developmental effects, sexual identity, sexual behaviours, gender identity and intergender differences on the sexuality of men and women of all ages, both as individuals and within the context of their relationships.
The aim is restoration of sexual health, a state of complete physical, mental, and social well-being with respect to sexuality, as well as the management of sexual problems.
The MJCSM issues a "mark of excellence" certificate of recognition of quality of the training programme. Prior to entry into training in Sexual Medicine, candidates should be accredited in a medical specialty relevant to the practice of Sexual Medicine. Such specialties include Urology, Obstetrics and Gynaecology, Psychiatry, Internal Medicine and General Practice, although this is not a comprehensive list.
The MJCSM determines the standards for training and assessment in Sexual Medicine. Successful candidates will be awarded on behalf of the MJCSM the title of "Fellow of European Committee of Sexual Medicine (FECSM)".
In 2014, 128 physicians took part in the MJCSM exam and 104 received FECSM qualification. In 2016, 104 physicians took part in the MJCSM exam and 91 received FECSM qualification. In 2018, 125 physicians took part in the MJCSM exam and 100 received FECSM qualification. In 2020, 94 physicians took part in the MJCSM exam and 91 received FECSM qualification.
The MJCSM examination has received in 2020 the CESMA (Council for European Specialists Medical Assessment) appraisal valid until 2025.
We are glad to announce that the next examination will be in 2023:
DATE:   Saturday, 22 April 2023
TIME:   19:00-22:00 CET
FORMAT:   ONLINE EXAMINATION
DEADLINE FOR APPLICATION:      9 OCTOBER 2022
–  LATE BREAKING APPLICATION AVAILABLE FROM 16 DEC. 2022 TO 17 JANUARY 2023 (23:00 CET)
Exam registration fee: € 400 (only requested upon confirmation that your application to sit that exam is accepted)
Eligibility
Eligibility will be individually assessed according to the criteria set out below. The application forms will be reviewed by the examination committee of the MJCSM.
Who can apply?
A registered medical practitioner who is either
Accredited as a medical specialist (at least by the time before the Exam date) in the country of practice, with more than 18 months' clinical experience in sexual medicine
OR
A General Practitioner/Family Physician with more than 5 years' clinical experience of unsupervised independent practice in sexual medicine
Therefore, you are eligible if:
1.1. you are a registered medical practitioner in your country and completed residency/training in a medical specialty. If your country does not recognize General Practice/ Family Medicine as a specialist of its own, you should be a general physician with more than 5 years of independent clinical practice.
(Please notice that you must have the specialist license or document to provide evidence of five years of General Practice by the exam date. For example, you can apply in August 2022 (still as resident) for the April 2023 exam as long as you get the specialist license by December 2022. If you are expected to get the degree in March 2023, your application can be accepted after appreciation by the Exam Committee.
AND
1.2. you completed education and training in Sexual Medicine such as courses, clinical clerkship, or other forms of education and experience in Sexual Medicine (e.g. ESSM School, sexology education accredited with CME by a National Scientific Society, MJCSM certified training centers) that will be evaluated as suitable by the exam committee.
AND
1.3 you have two recommendation letters using the preformatted template given in the online application, from a recognized sexual medicine specialist (FECSM) or key-opinion leader in the field of Sexual Medicine or head of department who is an active member of ESSM and/or ISSM or affiliated societies in good standing.
How to apply:
Candidates need to deliver the following documents:
A fully-completed APPLICATION form (online application system will open in 2022) which will include a comprehensive description of educational and clinical experience in the field of Sexual Medicine; may also include a list of publications in the field of Sexual Medicine, if any (not mandatory)
Upload proof of medical degree (University certificate) in English or Spanish or German or Italian or French
Upoad two letters of recomendation above in English (according to the template that will be available on the application system)
Upload proof of licence to practice or equivalent registration from the medical authority in your country (if applicable), officially translated in English
Upload three clinical case descriptions (a template will be provided on the application system). The clinical cases presented by the candidates should cover three different areas of sexual medicine (see the list of areas and topics available at the website). The clinical cases should be described by analysing the issues of clinical assessment, diagnosis, and treatment.
Please be prepared to upload mandatory documents in PDF format
Please note:
Your registration is not complete until:
All required documents are received.
Your eligibility to sit the examination is confirmed by e-mail.
The registration fee is received; full payment of the registration fee is requested ONLY AFTER THE APPROVAL OF THE CANDIDATE as eligible to sit the examination. The candidates will receive eligibility confirmation by email, with instructions for payment
Time lines for the Examination Process
STAGE 1 – REGISTRATION (application and documents): For the 2023 Exam registration will open on 1st June 2022 and will close on 9 October 2022 at 23:00 CET)
LATE BREAKING APPLICATION AVAILABLE FROM 16 OF DEC. 2022  TO 17 JANUARY 2023 (23:00 CET)
CLICK HERE FOR LATE BREAKING APPLICATIONS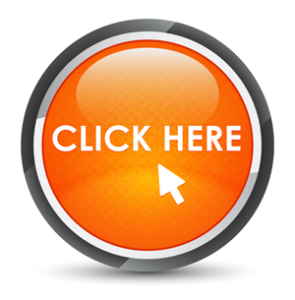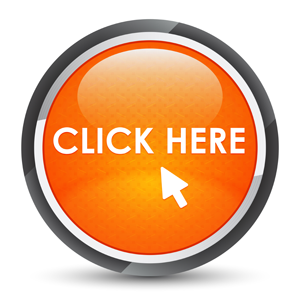 -During the application procedure the candidate must upload the required documents as mentioned above. Please pay attention to include also the description of the three clinical case descriptions (according to the templates that will be provided in the application system)
-After the submission deadlines (9 October 2022 at 23:00 CET and 17 January 2023 23:00 for late-breaking applications) all the documents will be reviewed and evaluated by the exam committee for eligibility to sit for the exam.
-Immediately after, the candidate will be notified by email for eligibility/non-eligibility and/or requested to provide more data if needed. The evaluation period will be from 12 October 2022 to beginning/mid December2022 – for late breaking applications this will end of January/mid February 2023
–If eligible, virtual/remote interviews with 2 supervisors will be planned to take place
STAGE 2 – ASSESMENT (interview):
During stage 2 each applicant will be invited to an online interview hosted by two supervisors/interviewers (duration of max 60 min).
The interview will take place online in December 2022 or in person during the ESSM School 2022 in Budapest if the applicant is an ESSM School participant. The interview will comprise two parts: a) opportunity to introduce oneself and relevant experience in sexual medicine, b) discussion of clinical cases previously selected by the applicant. Interviews  will be announced. For late-breaking applications the procedure will take place at the end of January/February 2023.
The interview (for a maximum time of 60 minutes) will focus on:
Case load description according to the five domains (MSD, FSD, Gender Identity, Sexual orientation and sexual preferences, Others) number of cases, genders.
Two clinical cases with reason for consultation, history (bio-psycho-social), diagnosis, investigation, treatment plan, treatment and outcome
During the interview the candidate may also be requested any additional data or information/ questions from exam committee according to standard format
The supervisors:
Are from a different country to that of the candidate
Are accredited as supervisors by the MJCSM
Applicants will be informed by email about their eligibility to the exam and the outcome of the interviews between 19 – 21 December 2022. Eligible candidates will receive instructions and details for payment to finalize registration to the exam. Applicants will not be able to proceed to the exam unless the examination fee payment is received. Late breaking applicants will be notified possibly by the end of February 2023.
STAGE 3 – EXAMINATION FORMAT (Multiple choice questions)
The exam will be held ONLINE on Saturday 22 April 2023. To take the exam, you will have to install and configure exam software on your laptop. Supported Computers are: (PC Windows 10 (64-bit), Mac 10.13 and later). The laptop must also have a working webcamera and microphone. A stable internet connection is mandatory.
When installing the software (1-2 weeks before the exam) you will have to agree to the exam terms. This inclueds but is not limited to: being recorded, monitoring of your computer, and the collected data processed by Artifical Intelligence.
The exams consist of 100 SBA (Single Best Answer) questions, divided into 5 topics:
15% in Basic sexual physiology and anatomy
30% on Male sexual dysfunctions
30% on Female sexual dysfunctions
15% on Miscellanea (gender dysphoria, iatrogenic disorders, sexually transmitted infections, cancer)
10% on Other behaviours and paraphillias
The Right answers will be scored as 1, whilst wrong/missing answers will be scored as 0. The calculation of the pass mark will be performed after analysis of the results and definition of the distribution curve.
The examination is a digital examination that will be performed online. Each candidate has to use his/her own personal computer that will be connected to internet in a web browser. Personal login and detailed information will be provided in due time. All data will be stored at all time, a finished question cannot be lost
Securitywise, all questions will be randomized, as well as the options, meaning that every participant has a unique, traceable order of their examination delivery
Preparation material and ESSM Preparation Courses
The ESSM Manual of Sexual Medicine is the preparation material endorsed by the ESSM, according to the curriculum established by the MJCSM.
The publication will be made available (as online pdf version) to all applicants approved to sit the exam. The ESSM Preparation Courses are held before the exam dates; full information will be available on the ESSM website.
After taking the exam applicants will be informed by email about success or failure to receive the FECSM certification!
The following list of topics is only a guide to the topics that will be included in the examination:
The Sexual Physician must have acquired, and must maintain, specialised knowledge in the following areas, including relevant basic sciences:
1.    Sexual development
a)    Sexual differentiation and development, including developmental abnormalities of male and female genital and  reproductive systems
b)    Social and cultural factors in sexual development
c)    Psychosexual development, including the development of gender identity and sexual orientation
d)    The incorporation of sexuality into relationships
e)    Mating strategies and patterns of sexual behaviour
2.    Psychology and physiology of sexual response
a)    Central and peripheral neurovascular mechanisms, including the role of higher brain centres
b)    Role of hormones and the immune system
c)    Genital and other peripheral responses
d)    Orgasm, emission and ejaculation
3.    Impact of gender
Similarities and differences between men and women in:
a)    Psycho-physiological processes and how they are experienced
b)    Patterns of sexual behaviour throughout life
c)    Sexual attitudes
4.    Sexual orientation
a)    Theories of causation
b)    Epidemiology
c)    Impact on sexuality, sexual response and behaviours
d)    Evolution of socio-cultural attitudes
5.    Ageing and sexuality
a)    The effect of physiological, psychological and socio-cultural factors on sexuality throughout life
b)    Changes in sexual response throughout life
6.    Sexual dysfunctions in men and women
a)    Definitions, classification and systems of nomenclature
b)    Epidemiology, pathophysiology and risk factors
c)    Differentiation between sexual dysfunction and short term, or transient, alterations of sexual function
d)    Diagnosis and treatment of sexual dysfunctions
i)    Desire disorders
ii)    Arousal disorders
iii)    Orgasmic disorders
iv)    Ejaculatory disorders
v)    Genital pain and pelvic floor disorders
vi)    Structural/anatomical abnormalities
7.    Problematic or variant sexual behaviours
a)    Paraphilia (exhibitionism, voyeurism, paedophilia, sadomasochism, fetishism, etc.)
b)    Variant (behaviours other than peno-vaginal intercourse) sexual behaviours
c)    High risk, compulsive and/or addictive sexual behaviour
d)    Paraphilia, variant sexual behaviour and the law
8.    Gender incongruence
a)    Theories of causation
b)    Definitions, classification and systems of nomenclature
c)    Epidemiology
d)    Diagnosis, management and standards of care
9.     Impact of other conditions on sexuality and sexual function
a)    Somatic or psychic disorders and/or their treatment
b)    Sexually transmitted infections
c)    Sexual problems related to reproduction
d)    Iatrogenic sexual problems, including the impact of drugs, surgery and radiation
e)    Sexual violence and abuse
10.  Clinical management of sexual disorders
a.    Principles
i)    Evidence based medicine
ii)    Combination of psychosomatic and somato-medical approaches
iii)    Interdisciplinary collaboration in Sexual Medicine
iv)    Patient- and couple-centred care
b.    Methods
i)    Establishing and managing a Sexual Medicine service
ii)    Educational
iii)    Psychotherapeutic
iv)    Pharmacological
v)    Physical and surgical
vi)    Integrative care
11.     Ethical and legal aspects of Sexual Medicine
12.     Research methods related to Sexual Medicine
13.     History of Sexual Medicine
Exam Outcome
Pass or fail results will be sent personally to each candidate; in the case of failure a detailed description of the cutoff tor pass-fail decision should be provided. Calculation of the pass mark will be performed at the end of the exam after having assessed if there is a need to cancel any question, than defined according to the distribution curve about the pass-mark. In the previous exam (2020) the overall performance pass mark was set at 70%. All successful candidates' names will be listed on the MJCSM website in the section related to successful candidates. In the event of fail-decision refusal, candidates are invited to follow the appeal procedure by completing the "Appeal form of the Fail decision of the exam" and sending within 15 days from notification of exam failure to mjcsm@aimgroup.eu. The appeal procedure will be managed by the Examination Committee that will evaluate the appeal and send point-by-point reply with a final decision to the candidate.
lt is recommended that this cover form is used when submitting a procedure. Please note that this form cannot be submitted if not fully completed.
lt should always be accompanied by a written submission or pleading. This form can be downloaded from MJCSM website and completed on screen; if you are completing the form by hand, please write legibly using black or blue ink.
To submit an Appeal to the MJCSM Examination Committee please refer to the the Secretariat office at mjcsm@aimgroup.eu
Please notice the maximum number of attempts of by a candidate is three. After, additional training between the exams is required.
MJCSM Curriculum
The Multidisciplinary joint committee for Sexual Medicine (MJCSM) has formulated a new curriculum for training in SM. This document has the aim to present recommended standards and guidelines for training in SM within t he European Union (EU) in order to acquire specialist competence in SM. The primary goal is that this curriculum will constitute an approved training program in all countries within the EU where SM is practiced.
CLICK HERE FOR LATE BREAKING APPLICATIONS